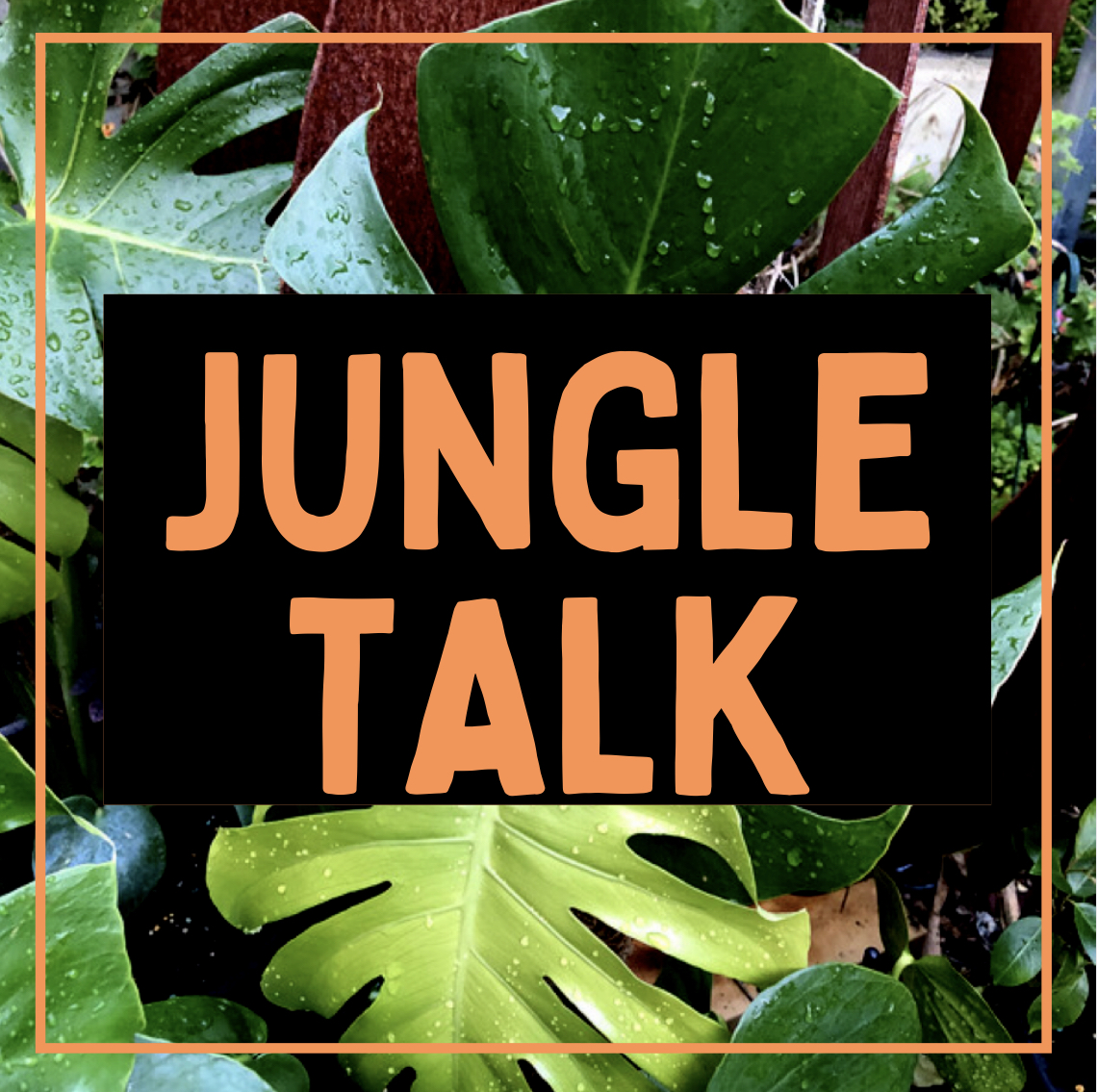 Jungle Talk Ep:009
'Just hanging around + Rhipsalis + Bonus Material'
Proudly brought to you by Banks & Brown & The Indoor Jungle.
Produced by Space Capsule Garden Company Pty. Ltd.
Welcome to Jungle Talk.  The houseplant podcast from Haidi Sutherland & Tim Harper.  This is the final episode for this year and season 1.  Make sure you stick around for some bonus bloopers we thought you might enjoy at the end.
Hanging baskets add depth to any garden space inside or out. We share some tips on watering, materials and ways to look after your hanging plants.
Rhipsalis is the common name given to an enormous, incredible family of plants also sometimes known as 'Mistletoe Cactus'.  We just love them.  Today we look at the origins of these plants and talk about some of our favourites.
If you would like to get involved by asking a plant question, telling us your experiences with certain plants or plant related topics, or simply want to say hi you can reach the team by contacting either of their own Instagram accounts.
Haidi @the.indoor.jungle
Tim @spacecapsulegardenco or @banksandbrown
Episode notes & more information will be available shortly at;
This episode was produced By T. Harper for Space Capsule Garden Company 
Drum performance by Logan Sutherland