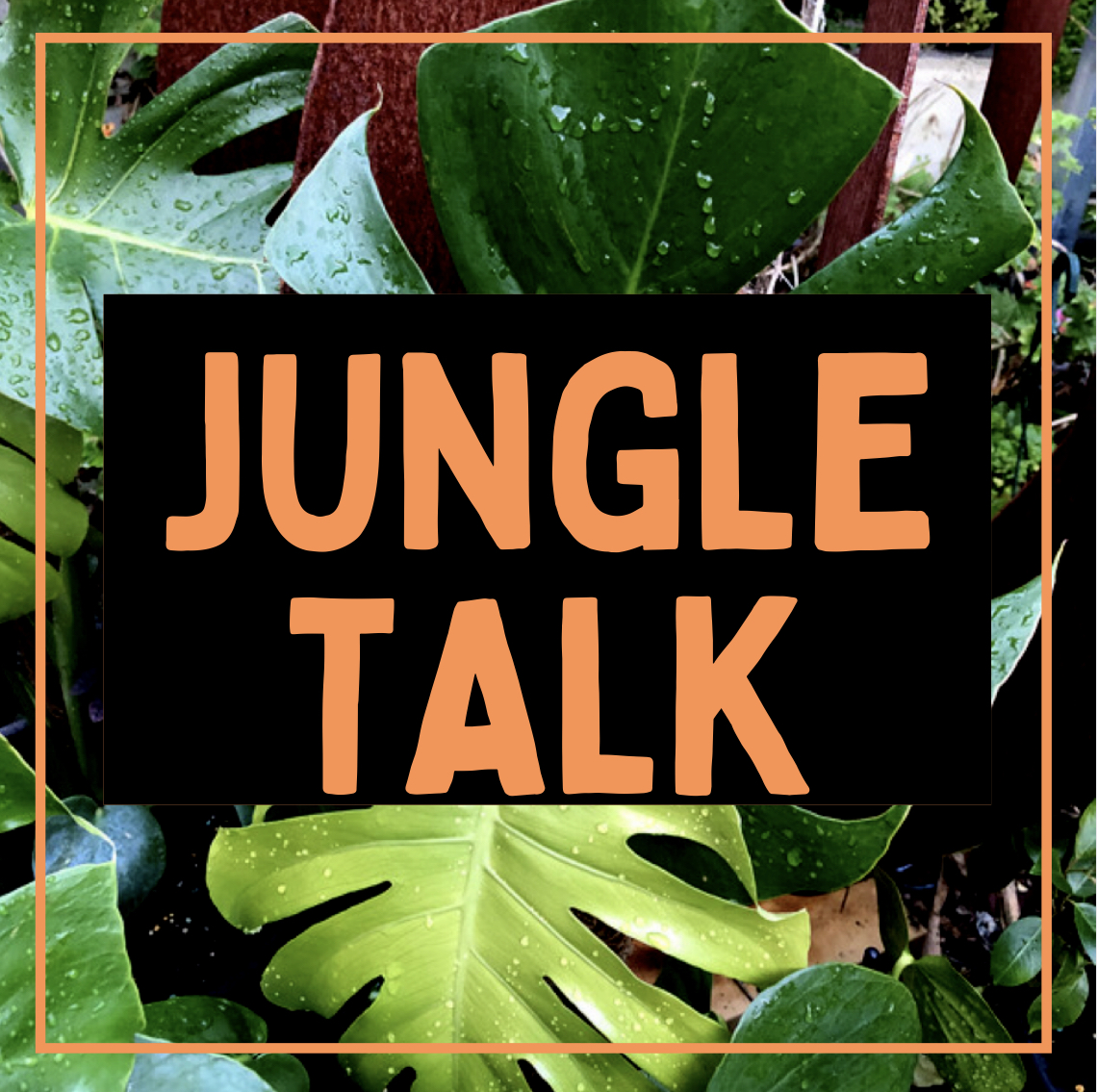 Jungle Talk Ep:002 
The Death Plug Conspiracy + Philodendron hederaceum.
Proudly brought to you by Banks & Brown & The Indoor Jungle.
Produced by Space Capsule Garden Company Pty. Ltd.
Welcome to Jungle Talk.  A brand new podcast from Haidi Sutherland & Tim Harper.  In this second episode Haidi & Tim open up the blinds & shed some light on the 'Death Plug' conspiracy.  Gaining traction in some parts of the online plant community is this idea that 'Death Plugs' exist to make your plant fail.  In actual fact they are known as 'Plant Plugs' to those in the nursery & gardening industry & they play a crucial role in the plant production process.  Learn what they are & why they exist in today's episode.   
Philodendron hederaceum or 'Heart Leaf Philodendron' is the plant being profiled today.  You probably know it as Philodendron cordatum but in actual fact it's name has been incorrectly printed on millions of plant tags over the years.  Name aside - it is an amazing plant that everyone should own!  Learn a little bit about it  on this episode of Jungle Talk..
If you would like to get involved by asking a plant question, telling us your experiences with certain plants or plant related topics, or simply want to say hi you can reach the team by contacting either of their own Instagram accounts.
Haidi @the.indoor.jungle
Tim @spacecapsulegardenco or @banksandbrown
Episode notes & more information will be available shortly at;
This episode was produced By T. Harper for Space Capsule Garden Company 
Drum performance by Logan Sutherland